In the past, my happy place used to be at home, in my bed, watching TV and eating popcorn. But now my happy place is in a restaurant eating my weight in food. Whether I'm with friends, family or on my own, I alway seem to be content.
My recent visit to Rudie's London with Akesha, took my contentedness to a whole new level. I have literally been telling anybody who would listen how Rudie's should be their next culinary destination. Online, this new restaurant in Dalston seemed much bigger, but upon arrival, we were greeted by a quaint little venue filled with buoyant customers. A sign I used to prophesy if the food is good.
More often than not, I visit restaurants where I'm so spoilt for choice – I wish I could order everything on the menu. Rudie's of course was no different. The menu offered authentic Jamaican meals like Jerk Chicken, Patties and Rice and Peas with fusion offerings like Jerk Calamari, Bammy Bruschetta and Jerk Caesar Salad.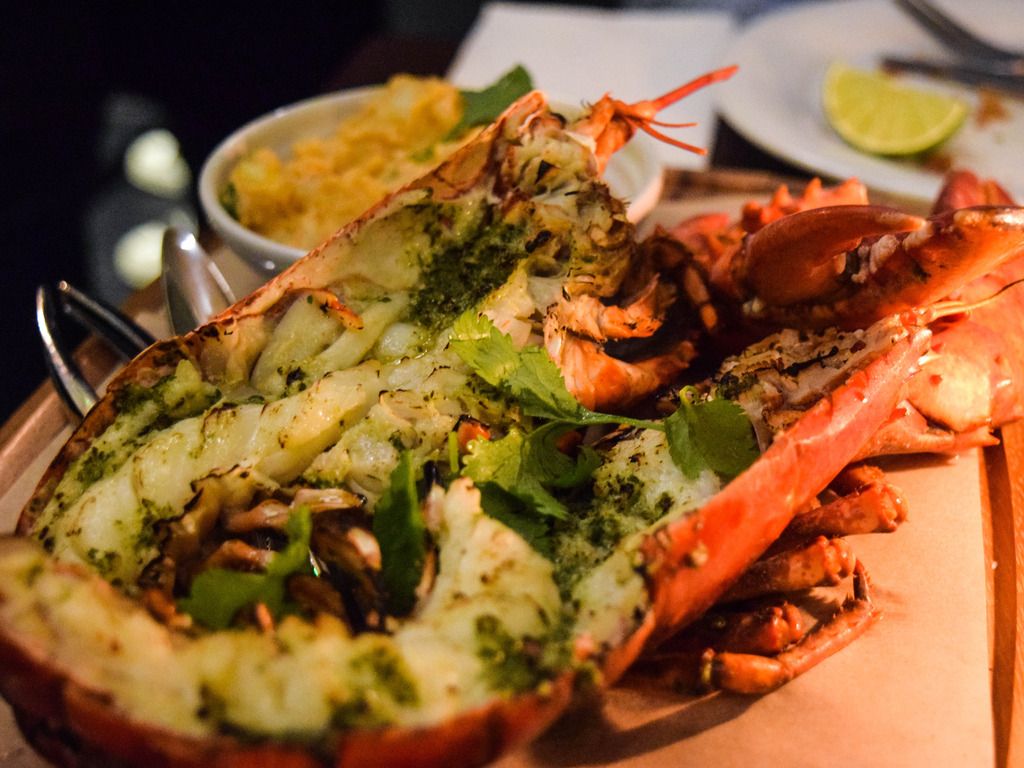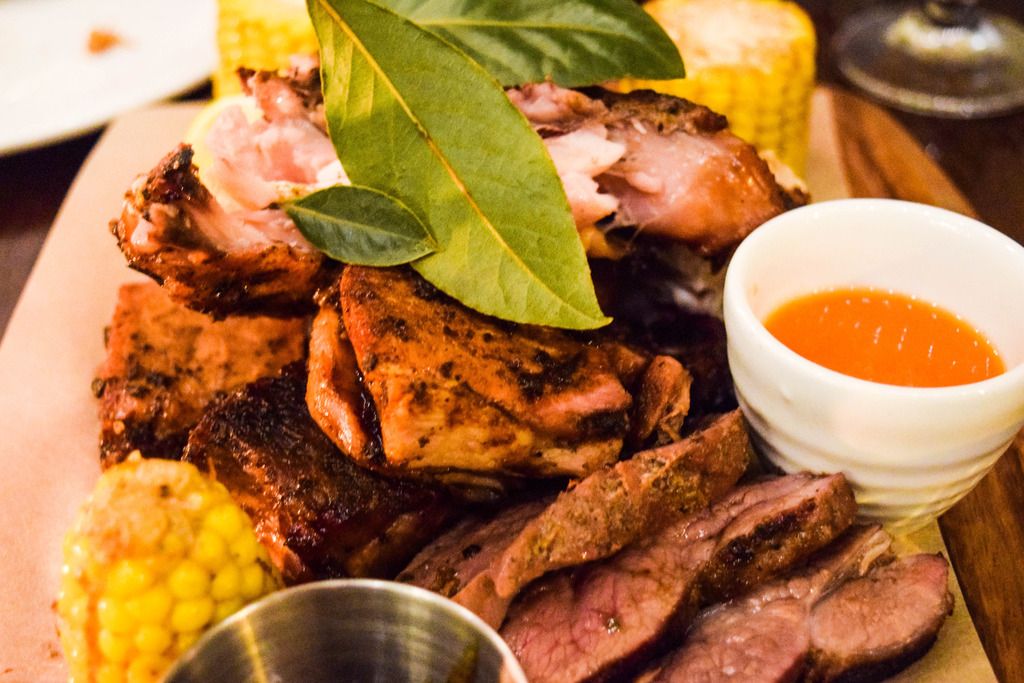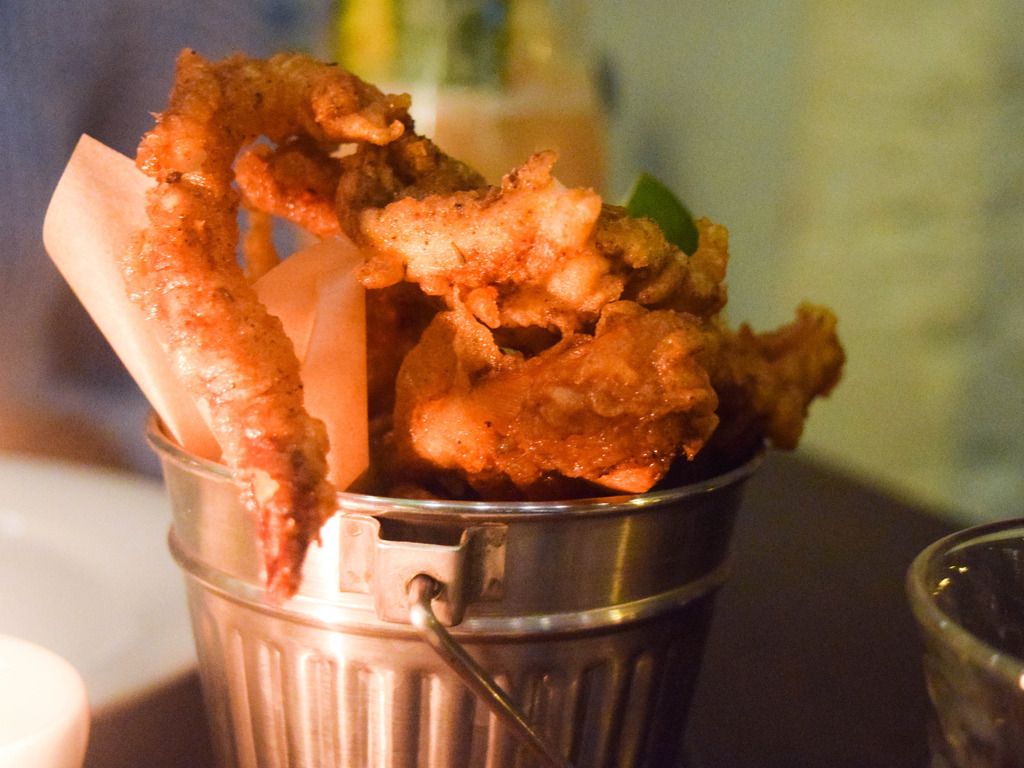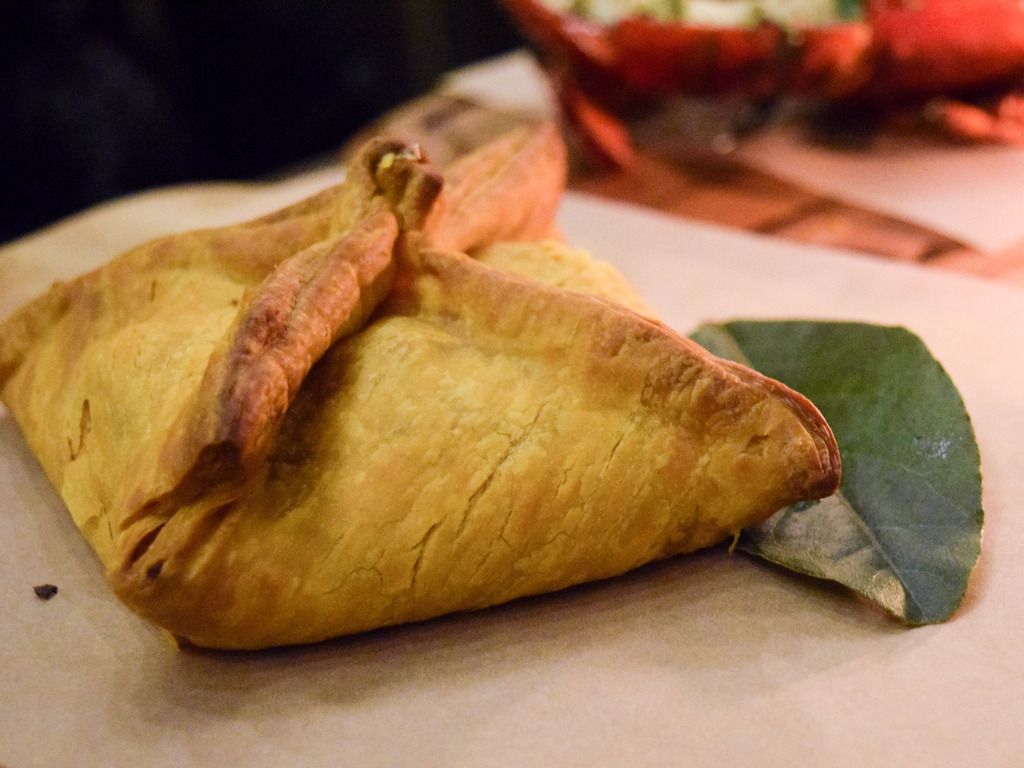 Our eyes were definitely bigger than our stomachs because for starters, we ordered Jerk Calamari and a Chicken Patty. Choosing between the Fresh Grilled Lobster and the Ya Man! would have probably been the hardest choice we had to make that day so we opted for both and shared. The Ya Man! platter can only be described as incredible. Chicken, Pork, Lamb with a side of Corn Pon-De-Cob all for £24.50? Bargain! Thanks to their 24h marinade technique, every part of the meat was well seasoned. There's no way I can visit a restaurant with Sweet Potatoes Fries on the menu and not order some. Probably the best I've had to date. They were nice and crispy.
One week post our visit, it still saddens me that we had no room for dessert. The Rum Cake with Rum Butter Sauce and Ice Cream sounds absolutely delightful!
Speaking of delightful, who goes to 'Jamaica' and not have rum? Not me! I ordered the aptly name Katch a Fire cocktail and lets just say, my throat nearly caught fire. A concoction of five different Jamaican rums including an a reserve rum that arrived on fire, literally and Akeska ordered a fruity boozy smoothie called Jamaica Nice.Whether you are a soft drinker, coffee lover or glass clinker, Rudie's have the right drink to quench your thirst.
Rudie's have brought Jamaica to our doorstep! The staff are the type of people that make you want to continuously visit thanks to how amiable they are. My next visit is already in the works and this time, I must taste the Curry Coat or Oxtail!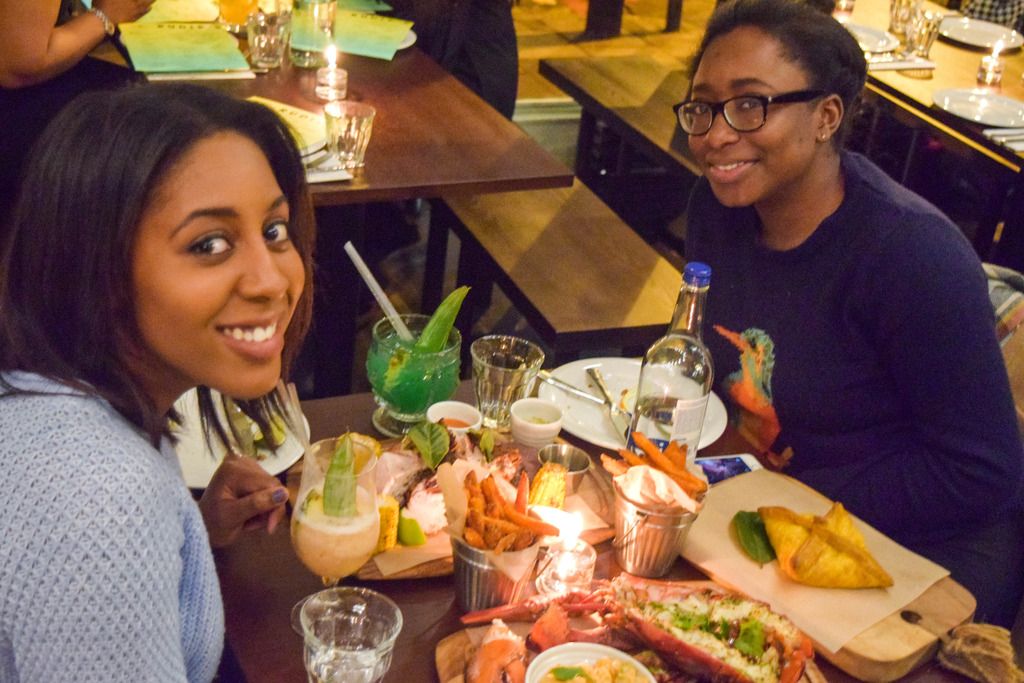 Rudies is located at 50 Stoke Newington High St. For more information, click here.